"Sir, when a man is tired of London, he is tired of life; for there is in London all that life can afford."  – Samuel Johnson
One of the great things about renting apartments from locals as opposed to staying in large multinational hotels is the opportunity to live where locals live and observe life through their eyes. This, of course, is not important to every traveller but it is an essential part of what travel is about for me.
So yesterday morning I woke up early in Islington and went, not to see Buckingham Palace (I have seen it many times), but to get my hair done. I made the appointment through Treatwell and opted for a local as opposed to a big chain salon. It was really good value with a full head of highlights and a high quality blowdry costing about €70 (no more than I pay in rural Ireland) and a lot less than I have paid in more "big name" establishments. Shauna, the stylist at Stasi Salon, was so accommodating, the salon was spotless and it was lovely to sit back with a coffee and some magazines and listen to the local banter on a busy Friday morning. A perfect way to experience local life.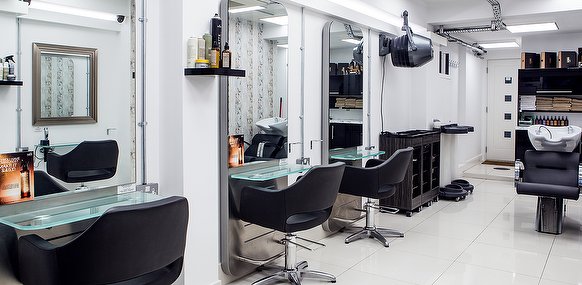 After that it was time for the foodie portion of the day to begin and, from here on, Friday became mostly about the food. I started with a short hop on the tube to London Bridge, the home of the now extremely well-known Borough Market. How great this place is for anyone with a healthy appreciation of food is best encapsulated by the amount of locals who tolerate the tourist invasion on a daily basis, simply because the produce is that good. There are fresh, local products and given the impracticality of lugging fruit and veg around all day, I start with a freshly squeezed pear and apple juice.
Then to the big decision – what to eat for lunch – and I can assure you this was not rushed. I like to see everything before I commit to a purchase. And so, after much deliberation, I opted to try something totally new in the form of a kid goat kofta. Inspired by Cypriot cuisine, undervalued goat meat is slow cooked, packed into a greek pitta and topped with some chilli sauce and tzatziki. It was satisfying and delicious; little wonder it won the BBC 4 award for best street food.
To aid digestion we had a short beverage stop in The George Inn, a survivor of medieval London and by far the capital's oldest hostelry. It also has links to both Shakespeare and Dickens so both the historian and the literature nerd are happy. And of course it has beer and wine which helps too.
Sustenance and hydration needs addressed, we took a leisurely stroll down the bustling Southbank to indulge in a little modern art ribbing at the Tate Modern. True modern art lovers might want to divert their eyes now but I love such exhibitions, not for the work in itself, but for the search for pieces that do, without question, cross the line from sublime to completely ridiculous. It is the imagination and poetry that goes into the little card explaining such work that gets me every time and there are few places in the world that make me belly laugh like The Tate Modern. Yesterday's jewel in the crown was a piece of cardboard painted white – the artist after many years (he was in his mid 40s) had decided that colour was simply too emotional for him!!!! Instead the card is white and we are instructed to think of it not with our mind but solely with our eyes.  The emperor has no clothes people!!!! Although the artist is a marketing genius to get this into The Tate!!!!
After a brief siesta we took to the streets again last night in search of yet more food. This time the destination was North London's Dalston Yard, a decent walk or a short bus ride from Islington. It is basically a street food festival, with lots of different stalls selling food and booze, eaten communally at long tables. It was fun and a great way to taste quality international food but it was by no means a cheap evening out. The small plates provided great variety but the cost mounts up pretty quickly. I still considered it worth it to be able to have pizza, chicken tenders, tacos, Asian soft rolls and Indian sliders all in one meal.
Then the bus "home", with one quick pit-stop. The previous evening I had noticed a real buzz around a little ice-cream parlour on Upper Street and I really wanted to check it out. And my waistline, already under all sorts of pressure, may well rue the day I did. The place is called Udderlicious, they make all the icecream on site and it is a little slice of heaven. I chose, with difficulty, a white chocolate scoop and a scoop of espresso biscotti. It may become the all new nightcap!
So I am off to explore a little more of this amazing city…have a great weekend however you choose to spend it xo